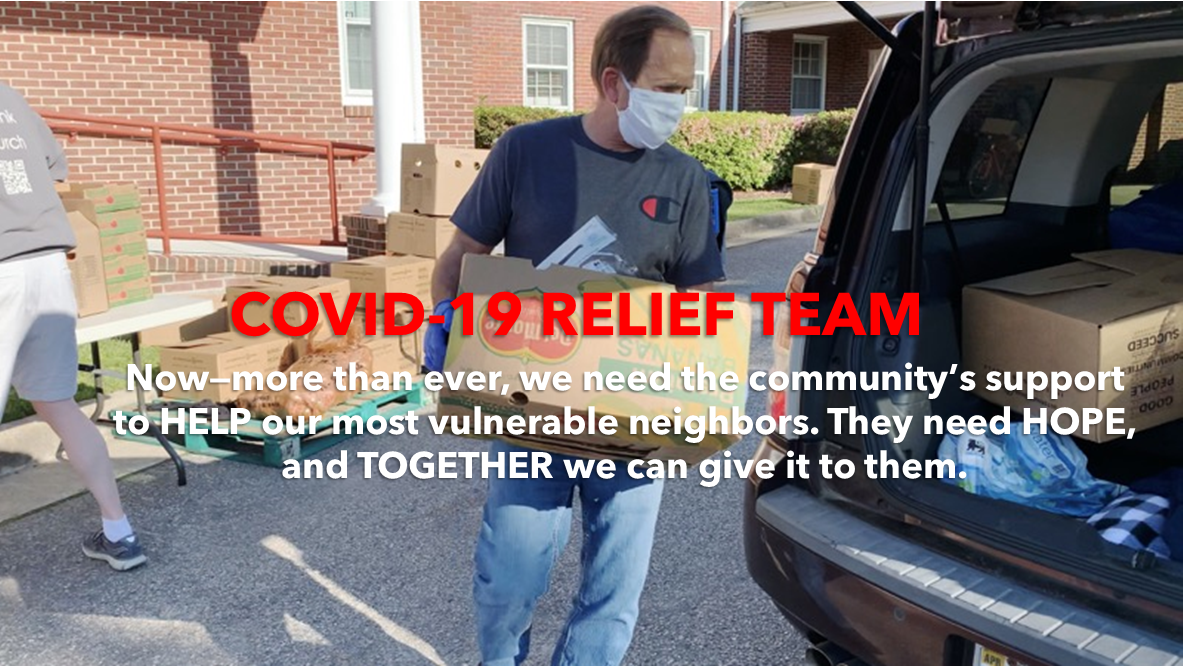 We provide urgent weekly food assistance every Wednesday to the community
The COVID-19 crisis has effected our community. Due to the economic turndown, many are in need of food assistance, and we have responded by distributing food to our community every week. Our sanctuary and fellowship hall have been converted into box packing and distribution areas. Together we can provide relief to our community. We provide fresh food to an average of 300 households/ over 1000 people each week. Thank you for your support! Donate or volunteer today!
Food distribution occurs during on Wednesdays from 5 pm – 6:30 pm in a drive-thru format. Clients will remain in vehicles and food boxes will be placed into car trunks. Social distancing will be maintained. All volunteers are provided with masks, gloves, and hand sanitizer.
We are looking for volunteers to help pack boxes, distribute food, and help us pick up and unload food donations from Amazon. We also need volunteers to help on Thursdays to help us pick up and unload food donations from the Food Bank. We are also accepting non-perishable food items. Contact Robby Rockey for details on how you can help.