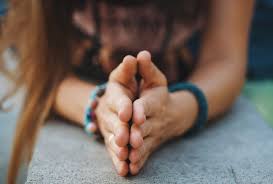 You could use this Prayer-journal to help your child with what to pray for.
1. Print out the prayer craft template.
2. Color the prayer prompts and cut out.
3. Cut out the hands and attach with glue on the flap so the hands open up like a book.
4. Glue the prayer prompt images on the inside of the praying hands.
Use these hands when praying with your child and model using the prompts when thinking about what to pray for.