Tambourine Paper Plate Craft
Use these tambourines to play joyful music praising the Lord for all he has done in our lives!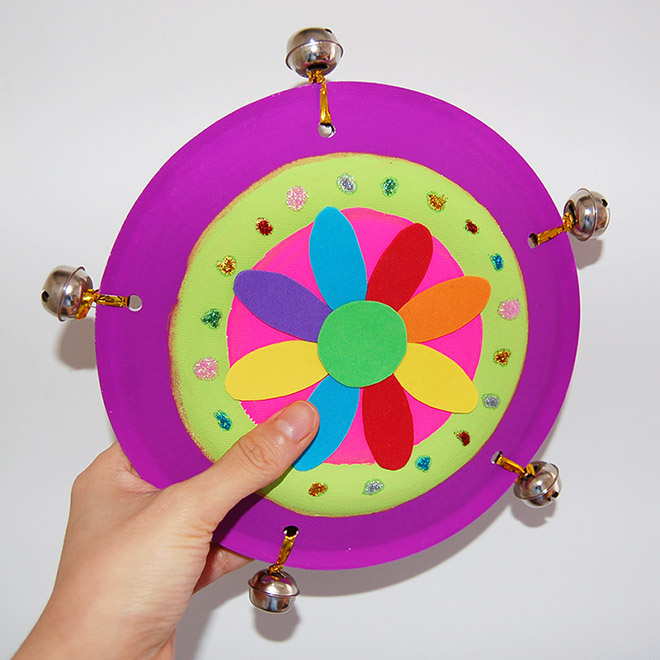 1. Cut 12″ lengths of ribbon (or yarn) and *use the edge of your scissors to make them curly. *optional
2. Have children write "Praise the Lord" on one side of the paper plates and decorate both sides. Then have them write things God has done for them on the second side.
3. Place a hand full of corn, rice, or dried beans on the paper plate and place the second paper plate over the plate, front to front. Staple the plates together. Have the children color the edges of the paper plates.
4. Hole punch holes around the stapled paper plates.
5. Attach the string or yarn and jingle bells around the stapled paper plates.
Heavy-duty Paper Plates
One-inch Jingle Bells
Stapler
Ribbon or Yarn
Glue Sticks
Highlighter Markers or Crayons
Dried Corn, Rice, or Dried Beans
Hole Punch
---