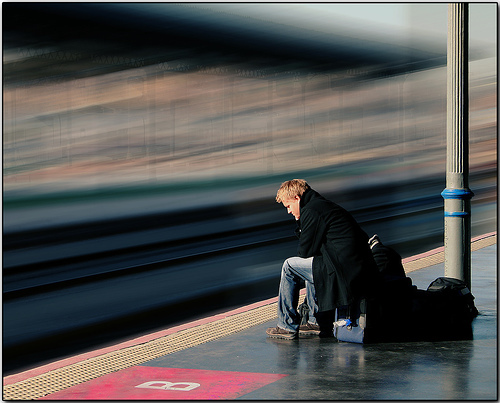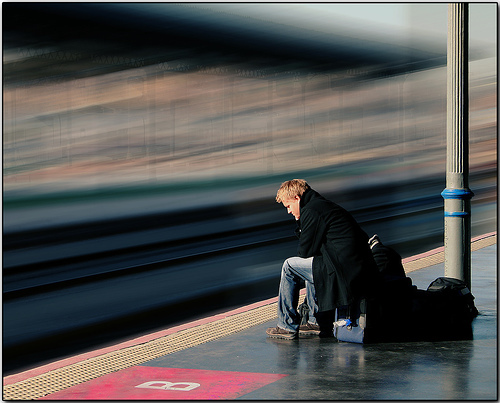 Advent- The Waiting
By Andy Gilstrap, Experiential Worship Director
We are now in the Advent season. A season of waiting and preparation. At the introduction of her sermon this week Pastor Rachel spoke about the idea of waiting. A people group waiting for the coming of the promised Messiah. Waiting that was passed down from generation to generation. Waiting for centuries. The earth waiting for the Son of God for millions of years. The universe expecting. Waiting for a child to be born.
I want you to sit where you are and think about all this Christmas season is. I want you to think of all you have to do. The to-do-list. The shopping that needs to be done. Think of all that needs to be arranged for your upcoming travels. Think of all the presents you still have to buy. The shopping to be done. The work parties. School parties. Rehearsals for Christmas programs. Take a look around your home. What's not been done? Decorating to finish. Baking to be done. Christmas cards to write. Think of all the Christmas traditions you have. All the things you are going to be doing in the coming weeks. Think of the church activities. The ways you've volunteered to serve. The dinners. The parties. The family gatherings. Think of how busy this season is.
Now, I want you to take a few moments as you focus all that is ahead of you, as overwhelming as it it may seem, and just sit with it. I want you to just see it for what it is. Sit in the tension of it all. You will feel the urge to finish something. You're mind will think of another thing to do and you will want to write it down so you don't forget. You will feel as if you're wasting precious time. Let those urges come, see them for what they are, and let them go. Don't try to control these urges and feels, or make them go away. Just continue to sit in the tension of it all. All that is incomplete. All that around you that needs to be done, accomplished, or finished. Just bring to mind all the busyness that this season is for you and just sit with it.
I want you realize the difficulty in waiting. Think of how you have to fight the urge to move on. To do something else. Think of how much effort and focus it has taken you to sit still in the busyness of your life for a just a brief moment.
Ask yourself….what does it mean to wait? What am I waiting for?
Take a few more moments and just…wait.
---