Children & Youth Sunday Activities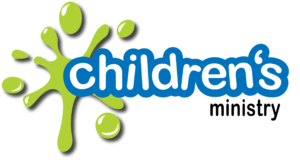 Middle & High School Students
Each Sunday our Youth will continue growing in their understanding of who they are in Christ, the relationship God deeply desires to have with them, the trust that they can rely on in the Holy Spirit, & their ability to impact their community right now. We Our Youth leaders understand that our young people have a desire to change the world, and our desire is to equip them to live out their calling & use the Bible as a guide for their lives. Youth Sunday School follows the Submerge curriculum.
1st Grade – 3rd Grade
Children's Church is a church experience for children during the time adults & teens are in the sermon service.
During this time the message for children will go deeper and is geared to their level. It includes interactive elements such as a game, skit, or craft to help children connect scripture to their personal lives.
Children are welcome to stay in service with their guardian if they prefer. (4th & 5th Graders will have meet twice a week during service)
Children 5 years of age & below are invited to our childcare rooms or to sit with parents. While in childcare the children will have a bible lesson, craft and/or activity, and play time.
Parents must collect their children from childcare if they with for them to attend communion. 6th grade & up will be in worship with the option to assist in children's church which must first be approved by guardians and leadership.