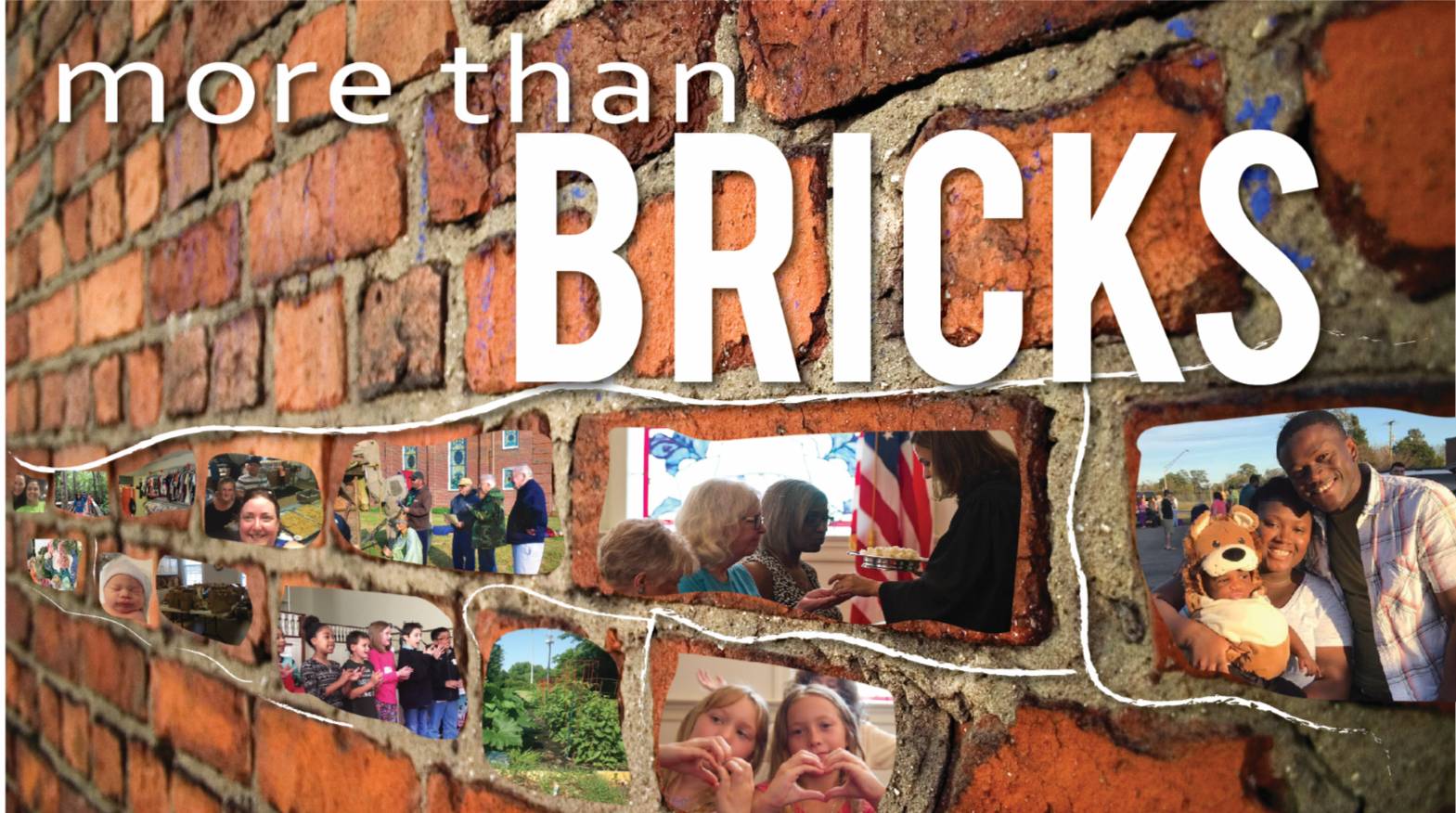 INVEST IN SAFETY & INCLUSION
More than Bricks
PART I : Safety & Inclusion
More than Bricks
PART II: The Sanctuary
Part IV: Invest in Our Communit
y
The situation we find ourselves in. . .
City of Virginia Beach and Eminent Domain
Through Eminent Domain, the City of Virginia Beach has taken a portion of our property at the front of the church to
widen First Colonial Road
.
The road expansion makes our sanctuary unsafe
since it places our front doors so close to the soon-to-be-widened First Colonial Road. Roadway construction in front of our church could start at any time. The Trustees have developed a plan to renovate the sanctuary and move the front doors to the rear of the building near the parking lot.
Boiler at the end of life cycle
In March 2018 the Trustees realized that our boiler was broken and paid a mechanical engineering firm to come up with options for replacing the entire system as the boiler is beyond its lifecycle. The Trustees voted to replace the boiler system in order to have heat for fall/ winter 2018 – 2019.
ADA Compliant bathrooms & Inclusion
During this renovation effort we could also include renovations of the restrooms to make them ADA (Americans with Disabilities Act) compliant. Upgrading the heating unit and renovating the sanctuary and restrooms at the same time can save the church at least $10,000. It has also been brought to our attention that new Virginia Beach Building Codes will be put into effect next year which may significantly increase the cost of the renovation if it isn't done until 2019.
Concurrent renovations & replacing heating system
July 2018 Church leadership overwhelmingly voted to start sanctuary renovations simultaneously with replacing the heating system. Concurrent renovations & repairs would save a minimum of $10,000. Additionally, rationale for doing both together includes being proactive in the face of the City's eminent domain action against us and the need for safety/ADA compliance in our church; also doing projects together would allow workmen to be onsite in one project, rather than having to schedule them later. In addition, the City's 2015 Building Codes will be revised in 2019, undoubtedly resulting in higher costs if we wait to do the renovations.
Current financial situation
We have over $400,000 in the bank (sale of the parsonage, the building fund, and $25,000 – the City contribution to the lawyer's escrow fund) that we can only use for renovations or capital expansion, not general expenses. We will NOT be taking out a mortgage.
Project- More than bricks: Invest in safety & Inclusion
Our goal is to raise $45,000 which would allow for a contingency fund.
This averages to $325 per family- $65 per month (mid-July – Dec) or $13.54 per week.
Please visit the

More Than Bricks FAQ

if you have further questions.
Prayerfully consider how you can invest in this campaign in whatever way you & God decide.
For more information or questions about Project More than Bricks, contact Curtis Hickman.