Children's Church – Pentecost Sunday, May 31, 2020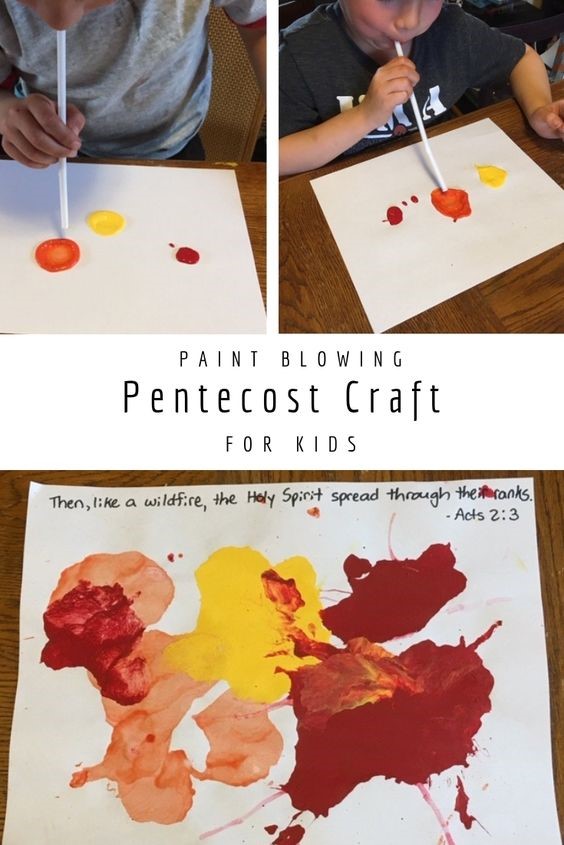 What you need:
paint (we used acrylic paint in red, yellow, and orange)

paper

straws (you can make this craft eco-friendly by usingpaper straws)
How to do Paint Blowing for Pentecost
Squeeze some paint directly onto your paper. You need a fair bit of paint to get some good distance with your paint blowing.

Point your straw at the paint (not in the paint) and blow.
Parents, you may want to write the verse ahead of time: Bible Verse for this craft | Acts 2:4 Then, like wildfire, the Holy Spirit spread through their ranks.
How you can experiment with paint blowing:
blow the paint in different directions

use different amounts of force (hard, sharp blows v. softer and longer blows)

put one color on top of another color.
---